::
I felt somethings are best to keep a secret. 21 years of age gives me the every excuses and rights to start a new beginning.
The persona is doing up a new blog. More details will be released. Stay tune!

::
.:mE|viN blogged on Thursday, September 28, 2006:.


...
(0) comments
::The BBQ back in my secondary school wasn't really entertaining. The segregations between the juniors and seniors are so clear. Nevertheless, the persona tried finding his way to entertain himself, by gathering a league of his fellow cam-whoring worshippers.
To do what? But of course... TO CAM-WHORE
LA
!
Serving the Appetizers... (See Jinny, the persona and Cherylaaa)
It took us more than 65.89 times to capture such shots. No Joke! Fusioning of co-ordination and patience.
I see similarities between this -->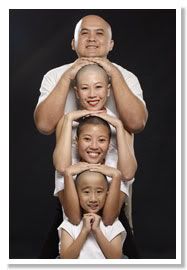 and this -->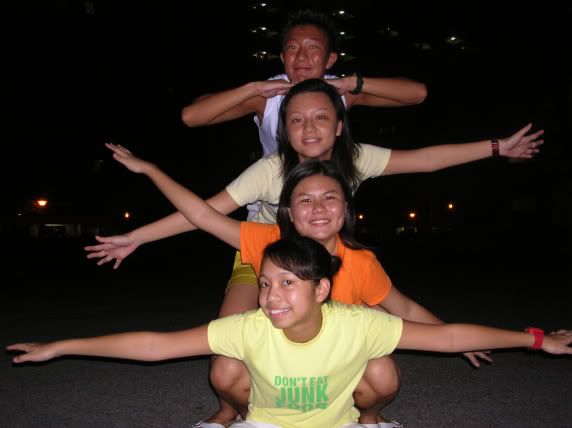 And more retarded shots...
Act 1: S Club 5 - Reach for the Moon
Act 2: With the persona as the main theme... Ha!
Ending all expose shots with a lighter note...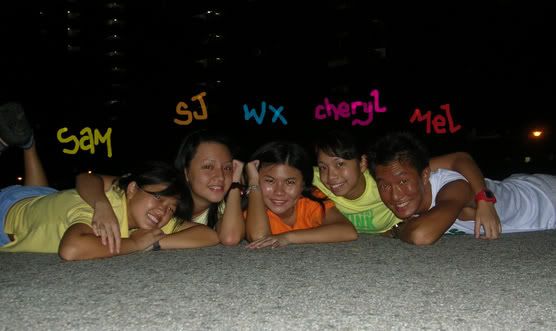 ::
.:mE|viN blogged on Friday, August 04, 2006:.


...
(0) comments
::
"What seems to be may not be what it seems."
::
.:mE|viN blogged on Friday, July 14, 2006:.


...
(0) comments
::
Alright there... I'm gonna make this entry short, sweet, grammatically-flawed and incoherent (pardon me).
All thanks to Michael, I almost got my brain nearly half-fried. My brain began frying on monday, with a tempature of 37.8. It started to rocket its way up thru Thursday's early morning (turnout at 2.15am and assembled steadily at 2.45am), when our Battlelion CO forced "us" to watch World Cup match (Portugal versus France) with him. I was shivering throughout the match, and attempt to keep myself warm by figeting here and there. The temperature continues to rocket its way up to 39.5 on Thursday night.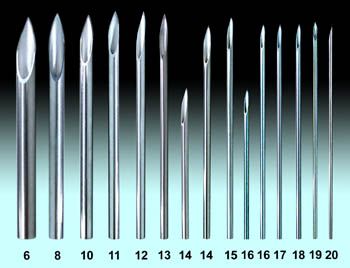 My platoon medic got panicky and he began calling in the ambulance to fetch me to Tengnah Air Base (24 hours medical centre). That is where I tried my best to persuade the doctor, not to put me on IV drip. We made a pact (by consuming a stronger dosage of oral medication and waited for an hour to see if my temperature has subsided) and agreed upon my request. Luckily, my temperature has subsided back to its normal reading.
PHEW! What a burning week... Thank god, there isn't any outfield(s) this week. Somehow or rather, I felt that my performance (for outfields) and health might affect my coming promotion.
Geeeeshhhhhhhhhhhhhh....
::
.:mE|viN blogged on Monday, July 10, 2006:.


...
(0) comments
::
I am all too tired to blog today's Cohesion activities.
Cohesion in Sentosa was fun though. Like what
Michael (my corresponding partner-in-crime)
has put across, the whole cohesion program was regimental. I guess it is the 42 SAR culture; to be regimental in all activities. We (the man and sergeants) don't really have much of a freedom to do things, which we really want. But of course, it is not possible for me to keep moaning and rattling over such trival matters. Because, I had my fair share of fun with Ultimate Frisbee and Beach Volley.
I have long heard of other worst-off cohesion day from the other units. 6 km run along the East Coast Park. And so, that is how the garang Guards unit spent their cohesion day.
Enough said.

More 'juicy' photos coming right up...
::
.:mE|viN blogged on Thursday, June 29, 2006:.

(0) comments
::
Have you ever experienced the splitting experiences in camp? Oh well, I do!
To suck the balls of your sirs and sergeants, in return for a better relationship with your superiors? Else, doing what is worth doing... what is right and moving onto the unpopular path of righteous?
The army is an open-concept society. Despite its regimental way of life, the army is no different from the outside world; the heartless and cold society. Through the acts of our camp mates, we have actually learnt the many personalities and behaviours of them surviving for the next 2 years. Predictable and yet vicious.
1. Chao Keng resorting the "orthodox" way
It is amazing how this group of people has actually managed to 'chao keng' through proper means. We all know that these people 'chao keng' for real. Thinking that they could sound out to their superiors, exaggerating the severity of their injuries and thus escaping trainings and outfields. And there is one, in my company... in my platoon and whatsmore, my vocation one-and-only 'buddy'. Amazingly, this 'buddy' of mine managed to escape all the IPPT and SOC trainings and yet, able to book out soundly. I really do feel the aching in my heart, for those mates of mine, who really do put in effort in achieving a decent pass for both IPPT and SOC, and thus being able to enjoy their early booking-out incentive. Oh! By the way, he is our common topic to pick on, whenever he isn't around. Everyone in my bunk will be bitching about him. Bitching about how he sucked up and claiming the title, "Chao Keng King." Receiving ATT B status for no apparent reason, to escape trainings and booking out on Thursday's night for useless Friday's medical checkups, so as to enjoy a longer weekends as compared to rest, really do pissed me off. I am feeling the unfairness. Unjustified. Rattling over and over again, why am I putting in so much effort and yet entitled with similar treatment. In addition, he should deserve a harsher punishment, as he has cheated one round of his 2.4km run, around the 400m stadium track.
2. NATO (No Actions but Talk Only)
The gift of gab is always an appaling gift for people who are able to influence his surrounding mindless drones. Sadly, the ability to speak and catches the attention of his supporters, really do a great deal of acceeding his own personal agenda. Without lifting his fingers, all he needs to do is to raise up his thunderous voice and expecting the timid mates to perform his chores. In the eyes of his superiors, he tries to nose around, humbled himself by sucking up more balls and sweet-talking the commanders. And this is something, which I can't really stand. What is the use of bragging, while you are not able to perform or even have the resources to perform the task? Words are cheap and actions speak louder than words!
3. The Influenza
Well, most people say that army is the time whereby people would be picking up humanly vices; smoking and et cetera. What's worst is that, these group of people leeched onto their newly-influenced mates for more 'hongkees' - cigerattes. Smoking has somewhat ingrain our environment into an extremely calculative culture. It is either "I give you 2 sticks.. you better give me back 2 sticks." or "what lao erh! You asked sergeant for smoking break for yourself only LAH! What about us!? Selfish la!" statements coming out from them. With everyone safe-guarding their very own asses and making a big huha over small issues, selfish behaviours are seems as a norm.
4. The Mindless Minions
A general bunch of minions who have acceeded and pledged alliance, wtihout thinking about what will they gain at the end. Their main job is to be their boss 'carpet'.
They may harbour hypocritical senses. But, being hypocritical helps one to survive better in such environment. Being a hypocrite keeps you away from unneccessary troubles. These general bunch of minions would seize up every opportunity to cluster together and rattling over their "master's" businesses.
Working conflicts are common in a group. And this is especially so, when one asked another for more.
And I wonder, when will all these comes to the end.
Somehow, many said that army helps a man to mould his character and thinking. Apparently, it seems the environment is more of a preparation, a stepping pedestial towards the hypocritical society. Moulding us into hypocritical beings. Do keep a good lookout of your back. You will never know, who has stabbed you right through your heart.
::
.:mE|viN blogged on Thursday, June 29, 2006:.


...
(0) comments
::
To the extent, that we were really bored....
Dont cha wanna chao keng just like me
Dont cha wanna faking it all just like me
Dont cha, dont cha
Dont cha wish your captain was raw like me
Dont cha wish your sergeants were fun like me
Dont cha, dont cha
And so, this week ends off with a trying and shaggy-ified ATP (Advance Trainfire Package) at Pasir Lebar 300m Shooting Range. The soldiers had a wheel of their time playing stupid kiddish games while waiting for their turn to shoot. If you guys wanna asked how well did I performed, I would suggest that you drop off this question of yours. My shooting results were bad. Not really that bad, to the extent of the bobo company's results.
Here I am sitting down, running out of juicy ideas...
I have realised that my entries are getting shallow each time. The loss of depth. I am working hard on it. Do give me some time.
::
.:mE|viN blogged on Sunday, June 25, 2006:.


...
(0) comments
::
Pubbing with my primary school classmates at Robertson Quay - Riverina wasn't a bad idea, afterall. Though, I was slightly disappointed with the arrangement, because I would love to have my precious saturday's night, clubbing at MOS. But of course, what is more important lies with, is the company of friends.
The drinks which I have ordered have cancelled out my disappointment. Attempted to avoided beer yesterday. Seriously, I detest the taste of beer. The sourish sensation that stayed on the tastebuds, after sipping on. I ordered cocktails instead. Cosmopolitan and A' Gillian's Island. Sweetness! Cranberry and lime juice intelligently mixed with vodka. The cocktails are so sweet that the girls are loving it.
And so, It is a monthly kinda routine. To be hanging out with my decade-long friends and gossiping about each other's life.
More Photos to be uploaded really soon...
P.S: Anybody here is interested in taking part, this year's New Balance Real Run?
::
.:mE|viN blogged on Sunday, June 18, 2006:.

(0) comments
::
Made my virgin debut to Tanjong Pagar's Legend Bar. Frankly speaking, I don't really like the whole atmosphere and the primary purpose of chilling out at Legend Bar. The feeling was kinda 'beng-ish' and cheena (pardon me for saying that, if you are a regular patron of Legend). Glurping down glasses after glasses of whiskey and withstanding the absolute trembling voices of the singers. It doesn't do me any justice besides sending beads of cold sweat down my nerves.
The persona is more of a 'potato-kind.' He prefers grooving musics and tracks in English. A universal language, which bares no boundary but constant modification of words. Uh huh! I would rather be intoxicated at the nearby clubs' basses and enjoying my night to the fullest.
And so, my trip to Legend Bar will be the first and the last.
Mummy has not been really happy with my regular wee hours lifestyle.
Brother was kinda disappointed with my committment to the family. He brought up a heart-stabbing situation, which indirectly questioned my contributions to the family.
I am feeling so useless...(for now!) Zzzz
Thought of the day: Drowning one's sorrows may be painful. Illusions as it is.
::
.:mE|viN blogged on Sunday, June 18, 2006:.


...
(0) comments